VMware NSX and HPE 1920-48G Switch
Recently I noticed an abnormal behavior in my homelab, I loose communication between my physical devices and all logical components under NSX.
My HPE 1920-48G switch is on this OS version (5.20.99 Release 1112) I did some troubleshooting and things would work fine again once I clear the ARP, but this is reoccurring so after a certain period of time or once I return to my lab to continue with whatever I was doing I need to clear the ARP again! Moving on with troubleshooting I noticed that the switch had an ARP Anti-Attack option and I quote from the help:
Although ARP is easy to implement, it provides no security mechanism and is vulnerable to network attacks. The ARP detection feature enables access devices to block ARP packets from unauthorized clients to prevent user spoofing and gateway spoofing attacks.

Here, ARP detection provides only ARP packet validity check.
In the mentioned ARP Anti-Attack configuration, by default all interfaces are added to the un-trusted ports pane.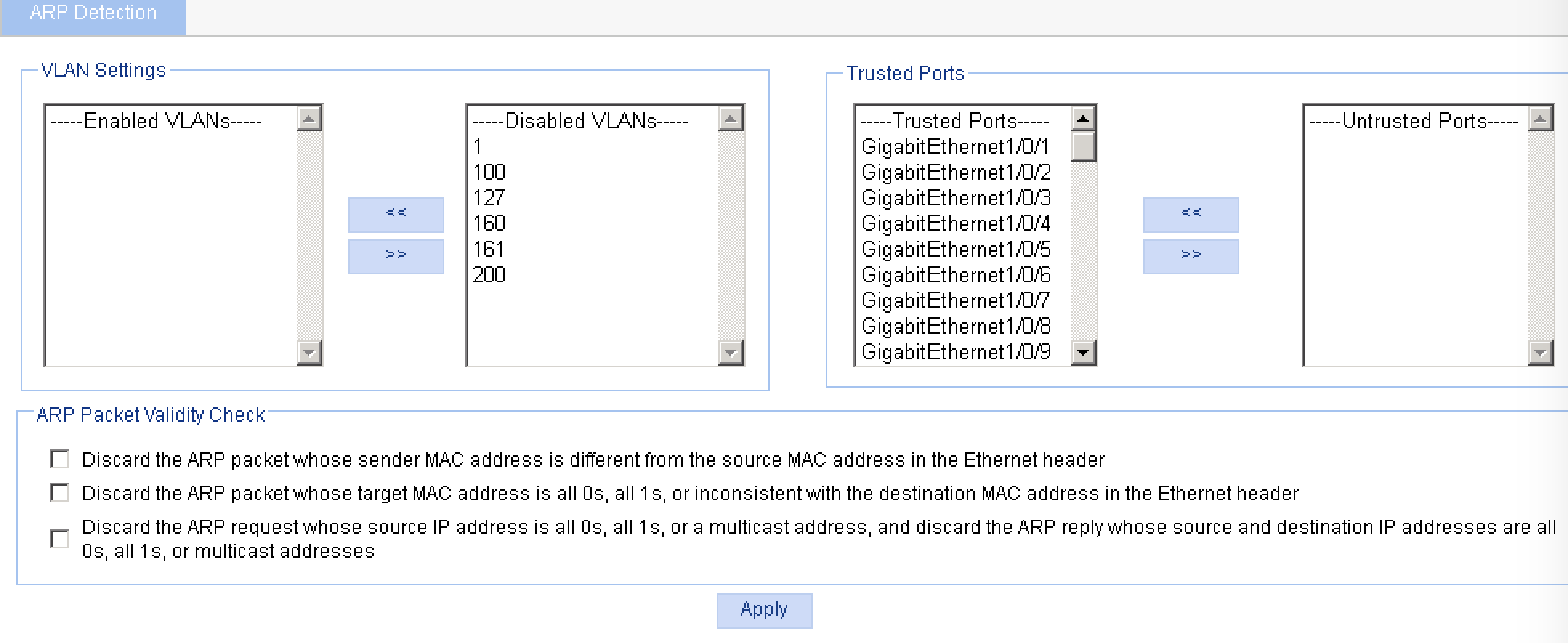 once I moved all ports to the trusted pane and after monitoring it for a day I can confirm that his has resolved my issue.
1246 Total Views
1 Views Today