Home Lab: The Cloud Within!
Well folks it has been a while now since I have blogged, due to a lot of projects and I wanted to give my family a little bit of dedication as well.
For those whom have been following me on Twitter saw what I have been preparing for =).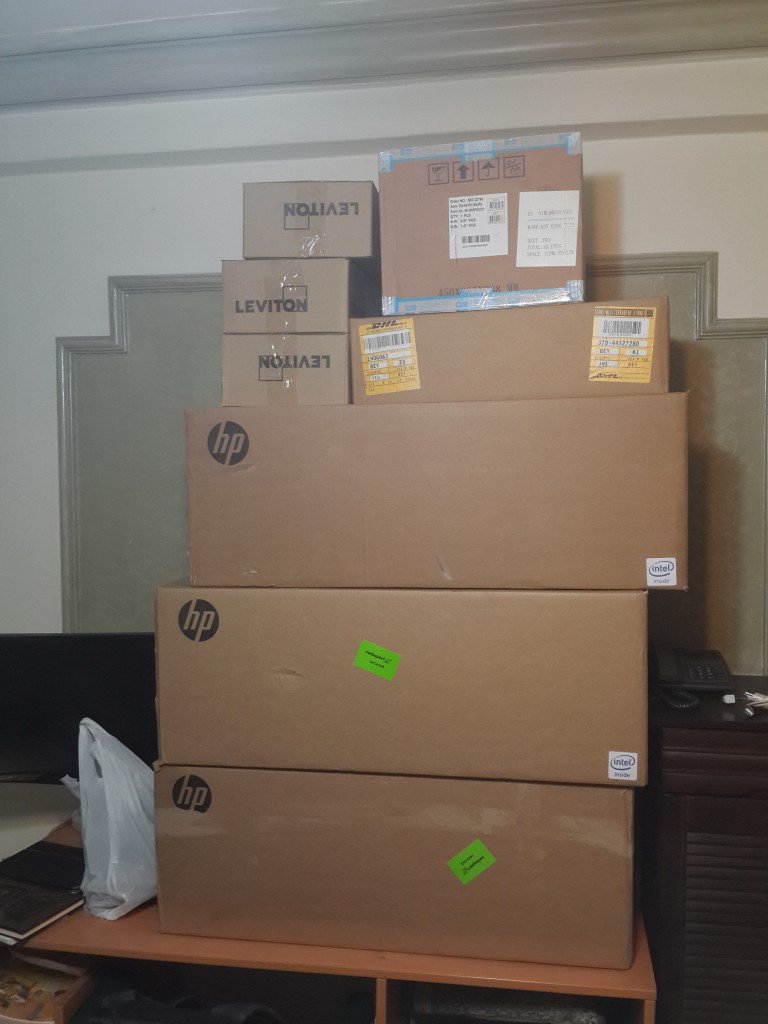 So first before I got into further details, I would like to give credit to my company's management (CCi) their aid in acquiring the equipment and for believing in me all the way, a simple thank you for sure wouldn't do them right.
In addition I would like to thank my sister who generously offered me half of her room as she got married and moved from the house, which gave me the edge I needed to gain a higher WAF :-D.
Now first things first, here under I've listed what is in the boxes:
3 x HP ML150 Gen9 Hot Plug 4LFF CTO Server (32GB memory / HP ML150 Gen9 E5-2609 v3 / HP 240GB 6G SATA SSD).
1 x HP Procurve 2910al-24g (out of sale yes but hey it came at a super good price ;-)).
1 x Synology DiskStation DS1815+ with 4 x 2TB HDDs (VMware VAAI all the way =)).
Additionally I bought the following (because I thought it would be so rude to ask for more :-P):
30 x CAT6 3 meter Ethernet cables.
1 x 8 plug PDU.
1 x 42U cabinet (Yup the force is strong with this one, got it used for 230$ :-D and it came with 2 shelves as well).
1 x cabinet shelf.
So this is the new stuff, my previous lab consisted of:
My workstation an HP Elitebook 8540w with 32GB of memory (running VMware Workstation on it).
My second workstation an HP Elitebook 8560p with 24GB of memory (running a customized version ESXi).
1 x Synlogy DiskStation DS216se with 2 x 3TB HDDs.
1 x 3COM 3CDSG8 / HP 1900-8G switch (manageable).
I had the stuff laying around for around a month before I started and that's because I didn't have the rack at that time, because frankly after looking into the prices of a half-height rack it would cost around 350$ and the full height would cost around 600$ and I wasn't about to pay that additional amount of money although my heart wanted it, so I was thinking of getting a shelving solution such as this: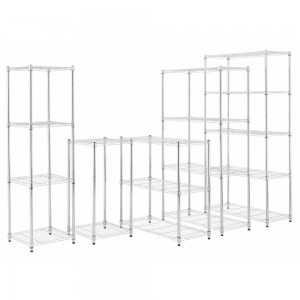 And I was looking around for prices so that to see the most adequate one, until one day (A weekend actually) I was heading out for a walk with my son and I came across a shop where they sell electronics and a lot of other stuff including cabinets and I thought why not check them out and TADA! I found a 42U rack standing in front of me and it was used but in a very good condition and it was for 230$ so immediately without giving it a second thought or even considering WAF I bought it :-D.
Usually hardware implementations aren't very much hard once you get used to it, but doing it with a 3 years old child now that is a total new experience that requires a lot of patience and requires that you become a talking Google engine to answer all questions asked =)…meet my trusty assistant Muhammad Ali.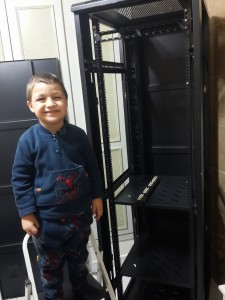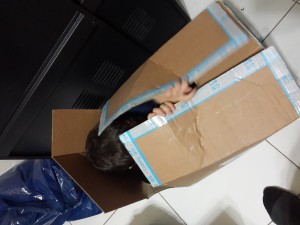 Eventually we got all things sorted out, and I managed to assemble and put everything in place in a single day full of a lot of 101 subjects reviews :-D. I even opened one of the servers and taught him the name of each part and now knows what is a server or zerver as he pronounces it =) and finally this emerged :-D.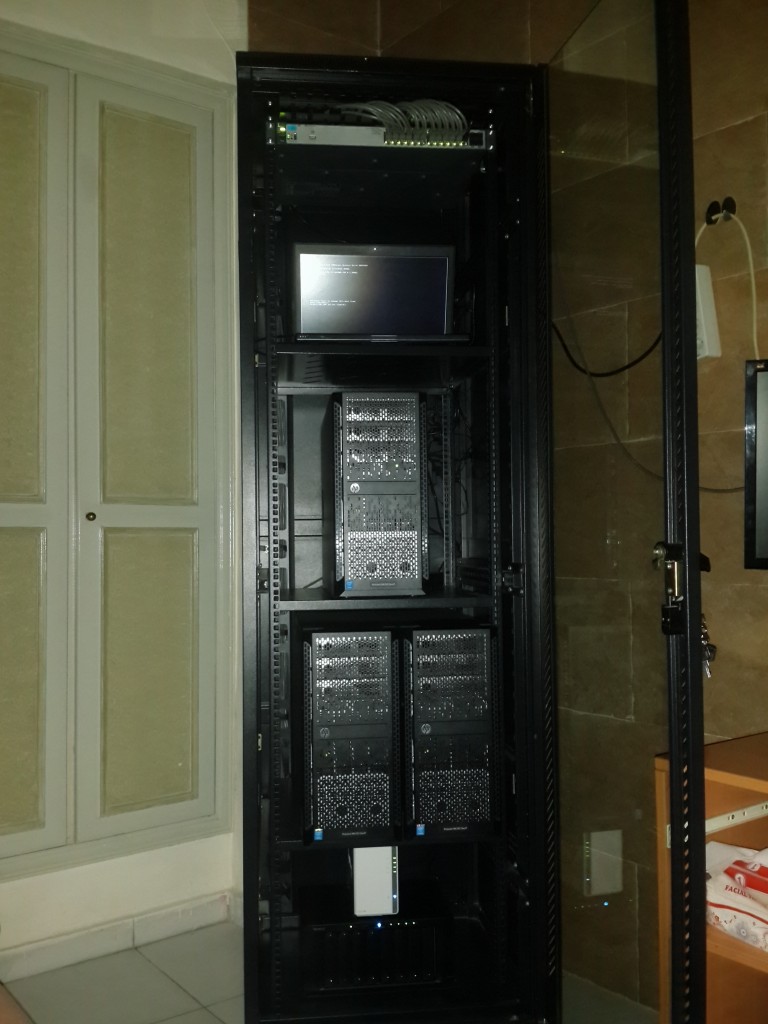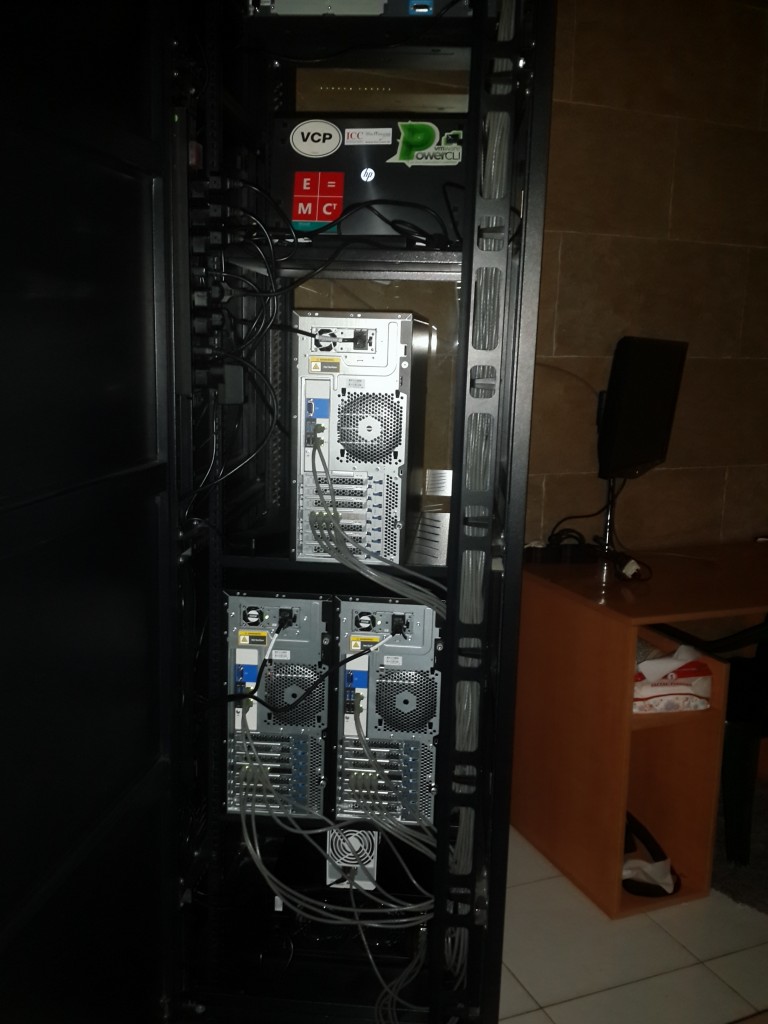 The workstation will be my single node management cluster.
The HP servers will be my lab/production cluster with a lot of nesting for sure.
Both clusters will have access to NFS based datastores on both Synology diskstations.
Noise is very much acceptable and can barely be heard as I went through all the rooms and once I close the door the noise vanishes.
Cooling, well yeah I have to worry about that later because we're still in winter and the weather is good when it comes to running such a home lab :-P.
I am still working on migrating my old workloads and cleaning that which needs to be cleaned and I will have another blog post for that matter as well, for the time being thanks to Allah I have done a major achievement and I truly look forward to how things will progress from here.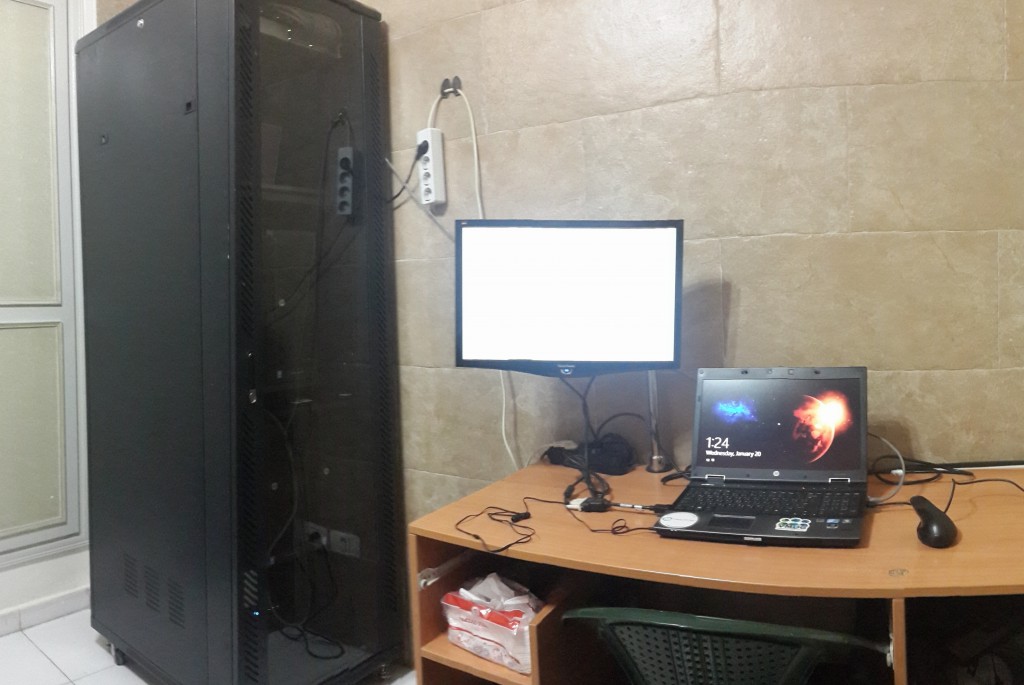 Thank you for taking the time to read this :-).

==============================
Upgrade Update [1]::[February 2017]:
==============================
I am now officially a full fledged Mac user and I installed ESXi on my old workstation after doing some cooling related maintenance (mainly replenished both the CPU and graphics processor with a good jolt of thermal paste :-D and it was good as new).
Added 4x4TB disks to my 1815+ Synology.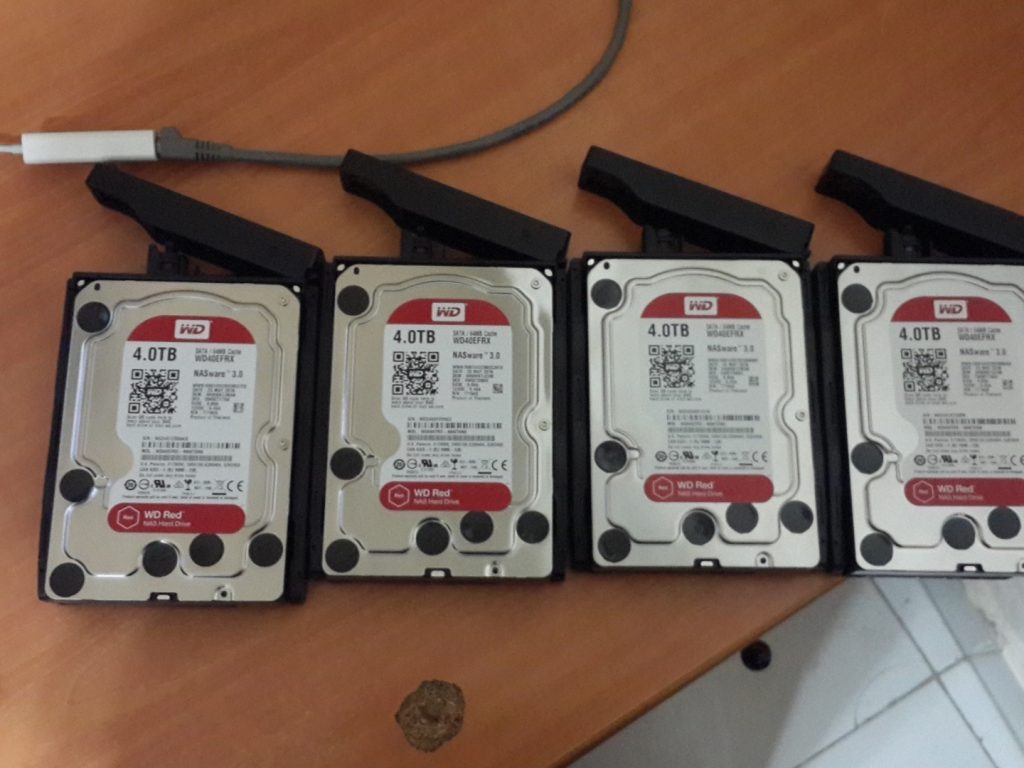 Added 32 x 2 memory to my 3 HPE ML150 servers.
Removed the noisy fan from my HPE office connect switch.
My home lab now logically looks something like this:
Management Cluster (Production sort of):


(Abdullah)^2
4808 Total Views
1 Views Today