HP iLO Mobile App/Toolbox
I won't say that it needs introduction, but this nifty little tools do make an admin a happy-admin, HP iLO Mobile Toolbox I believe is a starter to a bundle of tools that will take presence in the near future.
It can be downloaded from here (http://itunes.apple.com/mx/app/hp-ilo-mobile-toolbox/id497560256?mt=8) sadly it only supports iLO3 Advance but you can try it for a few minutes with iLO3 Standard before a beautiful popup rises from the depth of the code to give you some bad news :).
[Once installed]: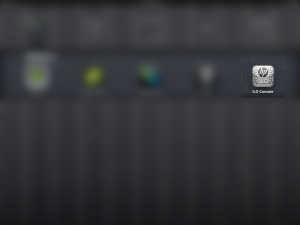 [Main Screen]:
When you run the application you have to add a server using the host-name or the IP address providing that you have the proper credentials for iLO's administration.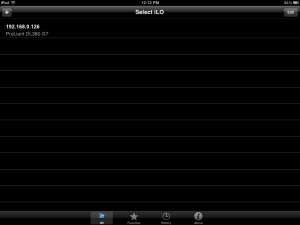 [Choosing a server]:
Once the server is added, click on it and you'll have to options for operations:
Remote Console (GUI)
Launch Script (RIBCL: Remote Insight Board Command Language)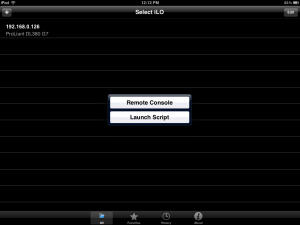 [Remote Screen]:
If you choose to go through the remote screen, you'll get connected through iLO's remote console feature. Remote console provides you with basically four buttons: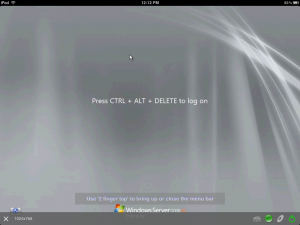 iLO3 Administration Console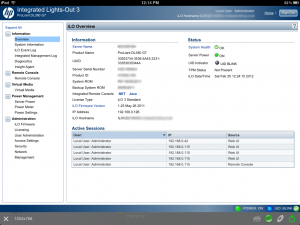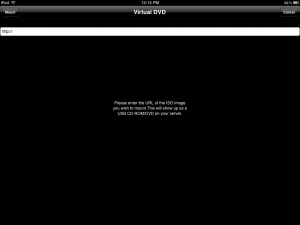 Power Control
Exit Button (X marks the spot).
[Launch Script]:
The RIBCL (Remote Insight Board Command Language) is an advanced way for having iLO3 do your tasks (this is for those of who you hate the clicky clicky clicky), any way sample scripts and documentation can be found here (HP Lights-Out XML PERL Scripting Sample).
Add the XML scripts to a reachable web-server and it's runnable from there.
For more info about HP iLO Mobile Toolbox (http://h18004.www1.hp.com/products/servers/management/ilo/mobile/index.html).
Enjoy =).
4558 Total Views
4 Views Today